3023 Big Tree Road
Gainesville, GA. 30501
Cell 208-401-5828

3023 Big Tree Road
Gainesville, GA. 30501
770-294-8653 Cell

© 2009 - Cada Development, Inc. All rights reserved.


Based on my life's experiences, I have been asked to outline an investor/owner mountain retreat in the vicinity of the McCall, Idaho resort area. I was born and raised on a cattle ranch in this area of Idaho. I spent several years with the National Forest Service and Bureau of Land Management in fire contral and range management. I attended Boise State University and was a senior medical specialist in the U.S. Army. I have been a residential and commercial builder for the last 35 years. I have my sweetie Beverly, two grown children and four grandchildren.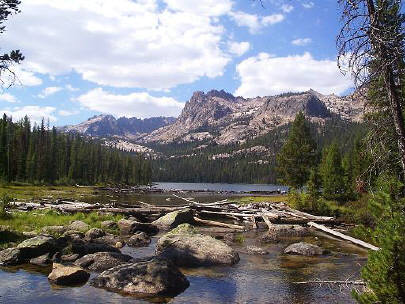 McCall is like a less populated Lake Tahoe. The mountain spa/retreat in the McCall, Idaho area would consist of the following:
McCall, Idaho is the gateway to over 10,000,000 acres of wilderness area, from 1500ft. elevation in the Hell's Canyon gorge to the 10,000ft. mountain tops and over 300 high mountain glacial lakes.
This retreat would be just that, a special place where, on occassion, one could leave behind today's frenetic lifestyle, slow down and reconnect with nature, if you wish, a starting place to regain your health. It will be a place to send your family where they could forego their I-Pods and blueberries and in their place learn horsemanship, marksmanship and winter and water sports. You can learn a little about wilderness survival and acquire the inner confidence that goes with it.
Imagine being on a mountainside and watching an eagle soar 1000ft. BELOW you. Observe the night sky through unpolluted air and an 8 inch Meade telescope or stalk wildlife with your digital camera.



• A Spa: Exercise, massage and help in diet and weight control.
• Winter Sports: Skiing at two area ski resorts, cross country skiing, snowshoeing and snowmobiling.
• Water Sports: River rafting, kayaking, canoeing, water skiing and personal water craft and jet boating on the Salmon and Snake rivers.
• Fishing: Stream, river and high mountain lakes.
• Wilderness: Backpacking, horse packing, hunting, photography, wilderness survival.
• Other: Marksmanship (pistol & rifle) and horsemanship.
• Nature Studies: Zoology, botany, geology and astrometry.
• Golf